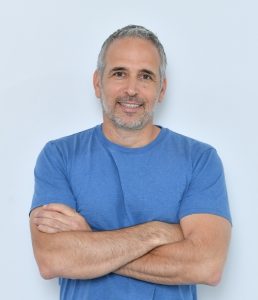 Q&A with Oded Barak, FiveSigma Co-Founder & CEO
Barak: Five Sigma provides a cloud-native, AI-enabled claims management platform that delivers comprehensive functionality from FNOL and Customer Communications to Claims Settlement, Subrogation, Litigation Management, and Recovery for P&C Insurers.
Five Sigma's platform was built from the ground up with a proprietary All-In Claims modeling, an adjuster-centric design, open APIs, and data-driven methodology. These features enable insurers to improve adjusting effectiveness, increase productivity, enhance customer experience, promote manageability, and innovate more rapidly. With an agile first deployment approach and on-going bi-weekly releases, Five Sigma provides the model resilient claims management technology for insurance companies hungry for innovation.
how, from your perspective, are claims handled today by insurers?
Barak: Current claims solutions are Compliance driven. They were developed to manage the adjuster to compliance. This is the reason that in the last decade the LAE (loss adjusting expense) ratio is stagnant at about 12%. There was zero productivity and efficiency gain. Adjusters are driven to execute more and more administrative tasks to ensure they are managing the claims process to compliance. We are changing that approach and enabling adjusters rather than managing them, by our Cloud-native, data-driven, and AI-enabled platform that automates many of those tasks for them and enabling them to focus on optimal decision making. in addition, we provide the right data to the adjuster throughout the entire claims-journey.
The same goes for the claims data. Current solutions are data-compliance driven and not data science-driven. We unlock this hidden asset for our customers.
in what ways can an insurance company save money with your system?
Barak: We help carriers to save money In several ways that impact both Loss-adjusting-expense and the indemnity payment.
Our technology and automation enable adjusters to handle claims, while the system takes care of everything else. Automation increases efficiencies and adjusters' productivity. We help the adjuster to focus on decision making, we help reduce errors and increase accuracy. Our proprietary Algorithms and All-In-system claims-modeling allows our customers' structured data to understand claims in a comprehensive and contextual way which then provides operational and strategic insights to enables continuous optimization of claims handling.
How much from the Insurtech investment is going to claims management systems?
Barak: 3 years ago claims got about 6% of the Insurtech investment pie. A year ago it was approximately 8%. Most of the Insurtech capital is invested in distribution platforms, new products, risk, and customer engagement. Most of the investments within the claims vertical were in point-solution companies like in damage assessment and fraud detection. Recently due to the need for modernized cloud solutions, incumbents started talking about cloud, and investment started flowing into the entire claims platform. But Claims vertical is still left behind.
       What companies are using the Five Sigma's system today?
Barak: We were finalists in 5 distinct processes in the last year and deployed in 3 insurance companies in the US. All are P&C carriers covering home and auto, personal and commercial lines of business.
What investments were made in the company so far?
Barak:  To-date we had $5m invested in the company.
Tell me about your professional background and about other key figures in the company
Barak: My background: Over 25 years of experience. Oded started his career in the B2B CRM space. After his MBA, he worked as an investment banker in the tech. media and telecom group at Goldman Sachs in NY. After GS, oded headed the corporate-development group at Amdocs in Israel. and then was a CFOof an energy commodities company in London and came back to Israel and to co-found Five Sigma.
Michael Kirkheli – co-founder and CTO: Tech enthusiast with a proven R&D record, leading operational SaaS teams for 10 years in a tech unit at the IDF. With advanced degrees in applied mathematics.
Dror Sholomon – co-founder and VP R&D: With over 10 years of experience in engineering and R&D leadership in a tech unit at the IDF.  Dror has a PhD in computer science, specializing in genetic algorithms and machine learning.
Kevin Yoo – COO:  With over 27 years of experience in P&C claims leadership positions. He started his career at Progressive where he managed the most complex States in the US. he later was VP Claims at Allstate, followed by heading Chubb claims division in Asia-Pacific, and prior to Five Sigma Kevin was the chief claims officer of CSAA.