"Many threat actors have started to abuse the panic and discomfort of the COVID-19 pandemic to conduct special crafted malware and phishing attacks worldwide", says Avi Bartov GamaSec CEO, in a conversation with INSURTECH ISRAEL NEWS.
GamaSec is a cyber-security company that lowers the risk and strengthens the resilience of businesses toattacks on their websites and web applications, a pre-breach tool designed to prevent cyber attacks.
According to Bartov, recent events are creating extraordinary levels of concern and anxiety for website owners".
"As a web security company, over the past weeks, we have been witnessing an increased amount of website exploitation attempts: "Now, more than ever, companies are counting on the web to do business, to provide suppliers, partners and customers with access to info and data".
Bartov: "Small business owners are beginning to realize that their website will, at some point, be in the crosshairs of hackers. Doing nothing is simply no longer an option – after all, it's not worth the embarrassment, loss of customer trust, the risk to their brand's reputation or even their very survival".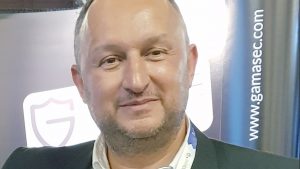 Gamasec CEO explains that while most small firms have a limited budget for protecting their website and associated data, they can no longer afford the luxury of "rolling the dice" on security: "Now iss the time to employ tools that provide comprehensive protection by searching and closing vulnerabilities that hackers look for when targeting their next victim".
He adds that for insurance companies and brokers, it's hard to stay up to date with every single risk. That's why strategic partnerships with pre-breach cyber security solution are essential to the broker introducing clients to cyber insurance products.
"It's now time to employ tools that provide comprehensive protection by monitoring, detecting and preventing in real time vulnerabilities that hackers look for when targeting their next victim. Cyber threats are constantly evolving, and the best defense in the future is seen as developing innovative solutions that can work independently, monitor, detect and protect against threats during attacks", he says.
Most of today'sost cyber insurance coverage focuses only on post-breach activities and this is not enough. Bartov explains that the customers and the cyber insurance companies are looking to proactively pre-breach activities to avoid the risk and to minimize cyber exposure: "GamaEye, GamaSec's new technology –  web attack detection technology using changeable deception elements to identify and reveal malicious activity targeted at the business website". Bartov says that GamaEye gives the defenders something that they have never previously had: A real strategic advantage and the ability to change the symmetry against their adversary.
Bartov: "SME's are looking for a turnkey cyber insurance and technology package that insurers recognize that allows them to benefit from broader coverage at discounted premiums and to prevent cyber exposure. Insurers are concerned about risk aggregation to a single event creating a need for reliable risk mitigation technology.
"Taking care of pre-breaches with GamaEye, we will ensure a more robust approach ensuring that SME's are more cyber secured, early detection significantly mitigates risk by blocking attacks before they cause damage, GamaEye luress the attackers to a trap, fooling them into  thinking the attack is proceeding successfully.
"Our insurance partners reduce exposure and increase brand awareness by bundling our technology with their cyber insurance policies.