HSB Insurance Company, part of the MunichRe Group, has renewed its agreement with the Israeli company Cyberwrite to use their artificial intelligence-based cyber insurance underwriting platform. This is part of their ongoing strategy to leverage data and technology in cyber insurance underwriting.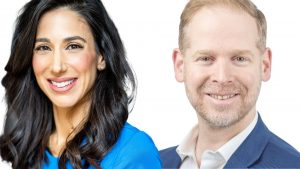 Since 2018, HSB has been utilizing Cyberwrite's flagship product to assess cyber risks for businesses they insure or consider insuring in real-time. This allows for quick and accurate underwriting to understand the potential financial impact of cyber attacks on the insured businesses, manage risk exposures in customer portfolios, and provide continuous monitoring and alerts to policyholders to prevent cyber attacks.
By leveraging Cyberwrite's technological solutions, HSB underwriters receive risk management reports within seconds for any company in any country worldwide, with a focus on small and medium-sized businesses up to billion-dollar enterprises. The report includes risk scores for each coverage in the insurance policy, financial damage estimates for each risk, underwriting recommendations, regulatory gaps analysis, and business-specific risk mitigation recommendations. These reports are available through a SAAS system or via API in eight languages.
Dikla Wagner, representing Munich Re in Israel, said, "The continued collaboration with the company is a true success
story. The estimated damages of cybercrimes are expected to reach $10.5 trillion in about three years. With technology advancement and digitization, cyber risks continue to be dynamic and complex. Adopting technologies for risk assessment and understanding is essential for insurers and business owners in these fields."
Nir Perry, Founder and CEO of Cyberwrite, stated, "We are proud to continue our collaboration with the world's largest and leading insurance group and assist them in analyzing cyber risks clearly and quickly to improve underwriting and enable millions of businesses worldwide to understand their exposure to cyber attacks. Our partnership with HSB started in 2018 and continues to grow each year thanks to the quality of data, service, and AI capabilities of Cyberwrite."