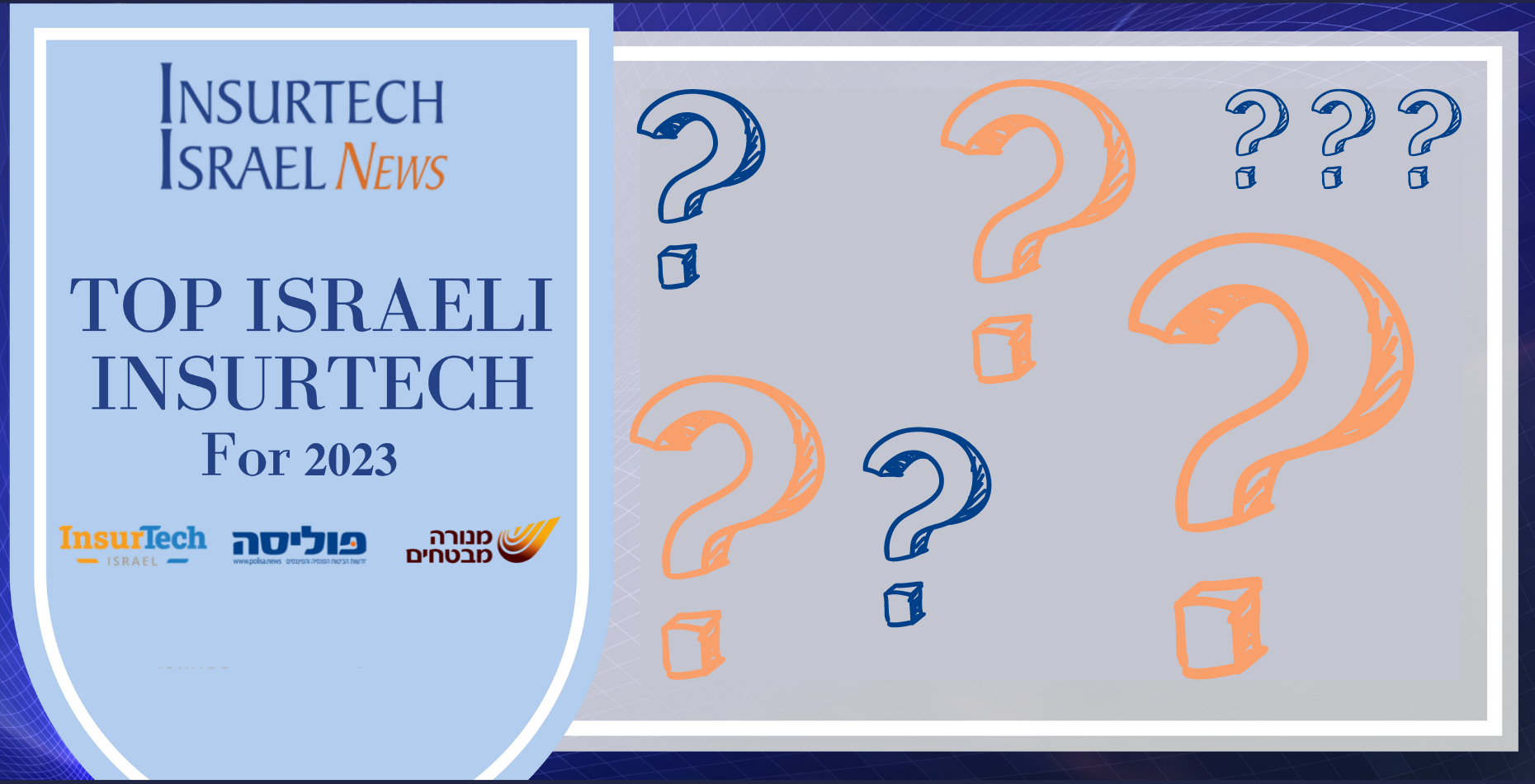 The annual contest of the Top Israeli insurtech companies and start-up officially begins.
The Top Insurtechs will be chosen in the following Categories:
1. AI
2. Claims
3. Climate
4. Cyber
5. Health
6. Life
7. Marine
8. P&C
9. Pet
10. platform
11. Sales
12. Service
13. Travel
14. Underwriting
15. Wellness
The contest is based on the results of a public survey, Open to all the insurtech ecosystem in Israel and Abroad (75%) and the votes of a team of professional judges (25%). Every Vote Counts – Hurry up and Vote.This year, We're adding a special Category:
The Insurer's Choice
The winner of this category will be Chosen By a team from Menora Mivtachin that sponsors the contest.
We thank Menora Mivtachim for the Support.
SHARE WITH YOUR COLLEGUES THE APPORTUNITY TO VOTE