The startups will be accepted to the accelerator, which will continue for six months, will receive technological and business accompaniment from leading mentors and technology experts.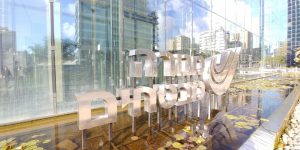 The Menorah Mivtachim group, together with five insurance companies from the USA, Europe and Japan, will be working together, via IBM's Alpha Zone accelerator, to find Israeli startups with innovative technologies operating in the insurtech sector – digital data, artificial intelligence (AI), cyber and customer experience.
The international insurance companies participating in the accelerator program alongside Menorah Mivtachim:
AXA Next – the French AXA accelerator
Allianz, from Germany
FM Global from the USA
Dai-ichi Life from Japan
Qualitas from Mexico
The company says that the link with the world's leading companies will assist in finding innovative technologies in the insurance fields and will allow Israeli startups exposure to international insurance companies for collaboration and investment purposes.
The startups accepted to the accelerator, which will continue for half a year, will receive business and technological accompaniment by leading mentors from international insurance companies and by IBM technology experts in Israel and worldwide and a credit for use of IBM's cloud services of up to 120 thousand dollars a year.
In addition, the startups will be entitled to the possibility of carrying out proof of concept tests, assimilation of the products at Menorah Mivtachim and at the international insurance companies participating in the program and an opportunity to receive investments from insurance companies.
Menorah Mivtachim Deputy CEO and head of its Technology Division, Moshe Morgenstern: "We at Menorah Mivtachim have created a winning link with leading international insurance companies together with IBM in order to find and invest in startups and innovative technologies in the area of insurtech, digital and data. I am certain that this link will represent a special opportunity for Israeli startups in the insurtech sector, who will receive all of the necessary and most advanced tools, the possibility of implementation and assimilation into the business activity of insurance companies and investment by the world's leading companies. Menorah Mivtachim is continuing to lead and be in the front line of technology and innovation in the financial and insurance sector in Israel".