Novidea, creator of the data-driven, cloud-native insurance platform that enables brokers, agents, and MGAs to reduce costs and drive growth across the distribution lifecycle, today announced the achievement of several significant growth milestones in 2022. In 2022, Novidea experienced 90% Year over Year (YoY) business growth, winning deals with top-tier customers from the ranks of the leading brokers and agencies in the world. The momentum indicates the increased demand for cloud-native core solutions that help insurance agencies, MGAs, and brokers digitally transform their businesses to get in front of the competition.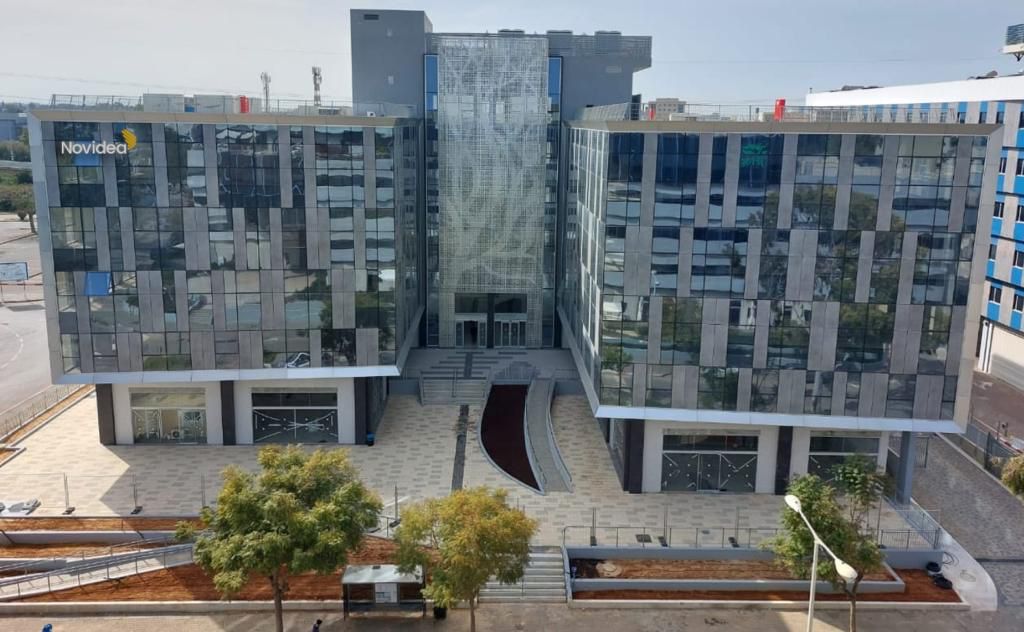 "We continue to see global insurance agents, brokers, MGAs, and MGUs accelerate their digital transformations to serve their policyholders better, navigate market disruptions, and empower their people," said Roi Agababa, CEO of Novidea. "The ability to access real-time data is the key to transformation for these organizations — financial, operational, and customer data. The Novidea platform brings all of these data sources together in one place, giving our customers a single source of truth from which they can gain a deeper understanding of their business. In the coming years, Novidea is looking forward to providing even more value to our customers as they continue to transform their organizations."
Other key 2022 milestones for the company include:
Strong customer retention: Companies who work with Novidea tend to stay with them for the long term, which is reflected in Novidea's 139% net customer retention rate.
New offices to support employee hypergrowth: 2022 was a year of scale for Novidea, as it increased employee headcount in many sites worldwide. The company added dozens of employees to its headquarters, took new office space in The Gherkin in the heart of the insurance industry in London, and significantly bolstered its research and development (R&D) teams in Eastern Europe.
Strengthened senior leadership team: Novidea made multiple strategic hires in 2022, including new CFO Eran Ben Ezer, formerly of Imperva; Chief Customer Officer Yaniv Cohen, formerly of Verint; and Merav Levin-Gadot, VP of Human Resources from Amdocs.
Onboarding prominent global insurance players: Novidea closed deals with some of the industry's biggest names. With the increase in new customers and employee headcount, the Novidea platform is now seamlessly managing more than 25 million insurance policies worldwide.
Recognition as a leader from industry forums and organizations: During 2022, Novidea won accolades as:

Excellence in Technology for Insurance Distribution from Insurance Times
Outstanding Contribution to Technology & Innovation from the London Market Forum
Most Innovative Insurtech Company from both Insurtech100 and AIFintech100
About Novidea
Novidea is the leading Insurtech provider of a cloud-native, data-driven insurance management system. Using an open API architecture, Novidea's software platform enables brokers, agents, and MGAs to modernize and manage the customer insurance journey, end-to-end, and drive growth across the entire insurance distribution lifecycle.
The Novidea platform, built to leverage the power of Salesforce's Big Technology, provides a complete ecosystem spanning every aspect of an insurance business, including a 360-degree view of the customer and all stakeholders, an integrated customer-facing policy transactions, and the middle and back office. Brokers, agencies, and MGAs extract more value from their customer and policy data with actionable intelligence from any device, anywhere.
Novidea supports more than 100 customers, including agents, brokers, MGAs, and the London market across 22 countries.
For more information, please go to: www.novidea.com