WASENS By Triple+ design, develop and manufacture water leak mitigation solutions for your property.
Haimon Israeli is the CEO, Avishay Graitzer is the CEO and Niv Rokach is the CCO.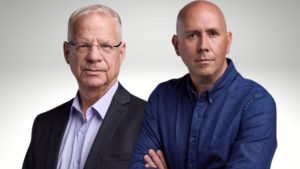 This article is a part of a series of articles presenting the Israeli delegation to the Insurtech Insights 2023
How does WASENS impact the insurance industry?
WASENS assists insurance companies in reducing water damage claims and improving customer service.
What inspired the creation of WASENS?
Founded in 2014, WASENS was established with the goal of preserving and conserving water while protecting customers' assets from water damage.
Key business moves in 2022:
Expansion into North American markets (USA and Canada) and new markets such as South Africa and UAE.
Strengthening relationships with insurance companies in Israel and North America.
Rebranding to WASENS and updating marketing strategy.
Improving scalability in manufacturing, installation, customer service, and technical service.
What moves are you planning to implement in 2023?
* Penetrating new markets.
* Introducing new innovative products.
* Upgrading AI capabilities with a focus on deep machine learning.
* Providing analytical tools to support users in their property water management.
What are your expectations from the convention?
Meeting new insurers and reinsurers interested in reducing water damage claims through smart technologies.