Roojoom's Personal Journey Orchestration platform uses AI to reinvent how brands engage with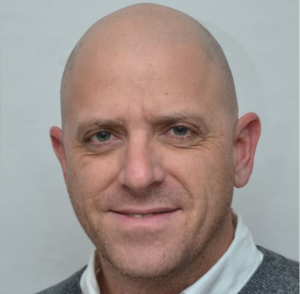 each individual customer for optimal impact on business KPIs (key performance indicator). That includes customer loyalty, value and satisfaction, as well as customer service operational costs. Yuval Shemesh, Roojoom CEO and Co-Founder, in a conversation with Insurtech Israel  News: "Roojoom's benefits include lifting business KPIs as: Reduce Policy Lapse Ratio, Dramatically improve Customer Satisfaction, Reduce Policy admin cost per policy and Increase digital adoption and self-service".
Explain the term Customer Journey and its importance to insurance companies.
Shemesh: The customer journey incorporates all the experiences and interactions a customer has with the service – e.g. buying, consuming, getting support for the service etc. Journey Orchestration enables gaining control over the customer journey and driving it effectively per the service provider business goals.
A main function of journey orchestration or "driving" customer journeys is generating effective customer engagements for promoting business objectives including calls to action, service features and information, delivered across channels and touchpoints. An effective engagement would impact the personal journey and customer experience, and lift business KPIs.
Roojoom's unique approach to customer journey orchestration enables marketeers to focus on WHAT they want to achieve – the business goals, while having AI carry out the HOW – drive personal journeys across channels. This "next gen" development in customer engagement is specifically powerful when the customer engagement is complex – includes many potential objectives.
With the growing intensity and variety of customer messaging by insurance companies, including preventive information (e.g. wellness) and many insurance plan options, there is an escalation in the number of potential objectives customer journeys could include. Therefore, a platform enabling to optimize personal customer journeys has growing importance going forward.
How do you see the insurers current approach to existing customers, and how do you think it can be improved?
Shemesh: We see insurance companies significantly increase the intensity and depth of their communications with customers, especially in health insurance but also in other areas given increased sophistication of insurance products (e.g. usage based car insurance).
Roojoom's AI-based customer journey orchestration enables managing journeys consisting of many, typically 20-30 journey objectives, yielding relevant and most impactful personal engagements over the journey duration. It is hence significantly more effective for optimizing business goals than other "former generation" campaign-based platforms.
Describe Roojoom's solution for insurance companies.
Shemesh: Roojoom's platform outperforms the standard playbook for customer engagement and replaces linear, segmented communications campaigns with AI-based personal engagement journeys (e.g. onboarding), enabling marketeers to focus on WHAT they want to achieve, while having AI carry out the HOW.
Personal AI engines assigned to each customer, engage customers with the most relevant and impactful messaging over time and across channels- also capable of creating a unique personal mini-site for every customer based on their data (non PII) and where they are in the journey.
Roojoom's unique AI features journey-long outlook, optimizing current engagement elements given long term measured KPIs (e.g. renewals) and journey-long predicted engagements.
Roojoom's platform enables AI-based optimization of business goals such as Reduce Policy Lapse Ratio, Improve Customer Satisfaction and Reduce Policy Admin Costs. The platform can be deployed very quickly with minimal integration and IT support, showing results within only a few weeks from launch.
In addition to customer engagement journeys, Roojoom's platforms also support driving continuous customer service journeys for addressing customer service issues (e.g completing required information for a claim). Journeys are run by personal AI engines from issue to resolution, showing high resolution rates across digital channels.
Can you give an example?
Shemesh: Example for a rather complex customer journey is customer Onboarding for new health insurance policy holders. The insurance company is likely to have many potential objectives to present to a new customer including calls to action and information that could support the business goals of customer retention and satisfaction – see list below. The marketing team will only need to specify in the Roojoom platform what business goals are to be measured and list all the potential journey objectives which could impact these goals. The rest – ongoing personal journey orchestration, is executed by personal AI-based engines engaging customers individually throughout the journey duration, with relevant and most impactful messaging.
Health insurance onboarding potential objectives:
Policy terms confirmation

Reiterating insurance company selling points and brand value

Portal Login

App download

E-service utilization increase – specifying available options

Wellness tips (personalized)

Upsell opportunities

Cross-sell opportunities

Claim options

Customer satisfaction survey

Social advocacy

And more…
How does it look from the company's point of view? And the customer?
Shemesh: In engagement journeys the company marketeers could focus on what they want to achieve. Available company content (from web, app, social media) is repurposed and inserted into Roojoom's platform, to be used in customer engagements by the personal AI engines. The only required interface is feeding journey data into Roojoom's platform. Journey data consists of anonymized flags (e.g. a date representing the customer's last login to the portal) and does not include personal information (no PII). Data could be retrieved by the Roojoom platform in various ways, including via combination of APIs and secure files exchange.
In customer service journeys, the company support operations team could quickly build customer support flows in the Roojoom platform for addressing various customer support issues. Customer support flow edits could be deployed within hours with no involvement of IT personnel  – the UI is auto generated by the platform. AI engines optimize personal journey by fast-forwarding steps or jumping to conclusions, given AI prediction and data.
The platform includes a customized Analytics Dashboard for ongoing operations and monitoring of journey progress and impact on business goals.
On the customer side – customers are engaged via their dedicated AI-based personal journey engines throughout the journey. Engagement options include unique personal mini-sites generated in real time that are reached with a link being sent to the customer over email, SMS, app push or embedded in the company website or app.
The personal mini-site includes currently relevant and most impactful messaging and actions calculated by personal AI engines. Customers can  also be directed to journey objectives by agents when calling the call center, or  by engaging through other channels e.g. chatbots.
One of your advantages is that you can predict what future effect will a marketing move have on the customers. Can you explain?
Shemesh: Roojoom's unique AI technology predicts the impact of any relevant message or action on the journey business goals as seen per customer (e.g. her or his service loyalty).  The engagement with the customer is therefore personalized given prioritized messages and actions that are predicted to be most impactful on future goals. This approach outperformes campaign based customer engagement, whereby the entire customer segment is engaged with the same messages. A message promoting a service, for example, could be impactful for some customers in a positive way – increase their loyalty over time, whereby the same message could have a negative effect on other customers' loyalty.
Unlike campaigns that engage all customers with the same promotion, Roojoom's AI-based personal engines would include the promotion only for customers that the predicted impact on the business goals is positive. Other customers would see different messages.
What is the effect of your solution on the company`s agents and other service providers?
Shemesh: Roojoom's platform supports customer engagement on behalf of the company's agents or brokers, such that the engagement is customized per agent information and any relevant agent branding. The result is company managed customer journeys, running off of journey data that the company has for the collective customer base, optimizing business goals shared by the company and it's agents, or other service providers.
What companies are you working with in the present?
Shemesh: Roojoom had an impressive start in the Telecom market with early adopters including AT&T and Comcast. Roojoom is engaged in processes with number of insurance companies including: FNB South Africa, Travelers, HISCOX UK, BUPA UK and others.
You have recently started to explore working with Sapiens. What is the purpose of that move?
Shemesh: Sapiens being a leading software provider for insurance companies is in a great position to provide Roojoom with market reach and customer journey data. For Sapiens the cooperation enables offering a complete digital engagement solution that includes AI driven journey orchestration.
What other companies are you working with for that goal?
Shemesh: Accenture is another prime partner of Roojoom, as well as Capgemini and TATA Consultancy Services. We remain open to working with additional partners per our customers' request, as well as, work directly with customers – deploying and supporting services ongoing.
What investments were made in the company?
Shemesh: Roojoom raised $16M to date. The company is geared well for continued growth, a trend we see accelerating with COVID-19 market changes – directing more focus for customer support platforms, digital transformation and enhanced customer engagement.
Tell me about your professional background and about other key figures in the company.
Shemesh: Roojoom management includes veterans in the software development industry working at executive levels companies catering for large enterprises. The company is based in Israel with teams in the US and in France.