"Traditional insurance companies only interact with you when you've got a claim. Our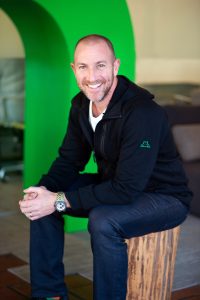 insurance uses technology that could help prevent a claim from ever happening in the first place. Because, in our eyes the best insurance policy is the one that you never have to use". These are the words of Assaf Wand, CEO and Co-Founder of Hippo.
In a conversation with INSURTECH ISREAL NEWS, wand talks about Hippos unique Business Model, It's effect on the Insurance Industry and the Customers.   
5 years after being founded– how are the American people adopting your business model?
Before I decided to launch Hippo, I spent several years researching and analyzing the insurance industry. To my amazement, from sales to claims, the entire process was fragmented, with no real focus on the end-customer – the homeowner. The legacy systems weren't nimble enough to take on the newest technology or underwriting advancements and coverage wasn't built to work within shifting consumer needs.
Home insurance coverage was still set up to cover pewter bowls and fur coats, with limited coverage for the things people own today, like electronics and home office equipment.
I believed that by building a full-stack tech platform that supports a modern customer experience, and bringing real time data into the equation, my team and I could eliminate all of these pain points – from financial losses due to lack of coverage, to frustrating claims experiences. Today, we're in 22 states covering over half of the U.S. homeowners population and we remain to be seen as one of the best in the industry when it comes to customer happiness. Our annual renewal rate hovers above 90 percent and our NPS (Net Promoter Score) averages 75 which is nearly 3x the insurance industry standard, backed by our belief that modernizing home insurance starts with refocusing on the customer.
What, in your view, is the main achievement of your product?
Home insurance is a highly regulated and complex industry. Many insurtechs have emerged to solve specific areas of the insurance experience from underwriting to claims. We knew that to revolutionize the home insurance industry, we had to start from scratch, building our own proprietary products, policy management system, claims system–the whole tech-stack. This lets us customize the entire homeowner insurance experience, from your application to any claims you might submit instead of leaning on specific technology from other providers. It also makes us nimble and flexible. Let's say we find a coverage gap or rate calibration for one of our products. Traditional carriers might take 6 months or more to make a change to your policy. Hippo's technological advances allow us to make changes in real time, giving you immediate peace of mind.
What, from your point of view, is the unique value for the customer?
We're using technology to create a better customer experience that focuses on the overall wellness of the home – not just insuring the property. When a new customer buys a policy from Hippo Insurance, we backfill several aspects of the application from multiple trusted data sources to paint a clear picture of the property – from the year it was built to the material used on the roof.
We use these data points to continually update and proactively alert our homeowners about changes to their properties, like a discoloration on their roof that we know could mean a leak, or shrubs encroaching on their property that makes their home a higher fire risk during wildfire season.
We're also very proud of our claims concierge team, which treat our customers with empathy and respect – acting as their single point of contact through the claims experience. Customers today require diverse ways to engage with us, from calls to online account access. We're able to meet our customers whenever and wherever they need.
What effect did hippo have on the insurance industry itself?
Traditional insurance companies only interact with you when you've got a claim. Our insurance uses technology that could help prevent a claim from ever happening in the first place. Because, in our eyes the best insurance policy is the one that you never have to use. We've been pioneering a proactive approach to home insurance since day 1, and have introduced new services that are starting to become more wildly adopted by our customers. For instance, we offer new customers a complimentary smart device kit. When we first started offering the kits, the activation rates were quite low. In the past 12 months, we've invested more time in educating our customers on the benefits of smart device alerts to help them detect a water leak or unwanted motion, and activation rates have skyrocketed to 70%.
Do you get support from the regulators? If yes – what kind of support?
Hippo is focused on safeguarding the most important financial asset in American's lives today – their home. To do that well, we work closely with regulators on a state-by-state basis and focus on strengthening those relationships over time. This is a timely process, but we find this cooperation allows us to make stronger headway together to keep homeowners safe as we all work to advance the industry. Our smart home discount is a great example of the added benefits we're able to offer our customers through our work with regulators.
If I am not mistaken – you father is an insurance agent in Israel, right? Did this have any effect on you and the company?
Yes, he was in insurance as well, in Israel, and when I was young he used to bring me along to meet clients or drop off gifts. I never realized I'd immerse myself so deeply in the industry until it became apparent to me that so much of the industry hadn't innovated from the days that my dad was in the business, and it drove me to enact this change. I always say that I'll need a lot of therapy to understand how I ended up in insurance.
What do you plan for the future?
We're really excited about what the future holds for Hippo. This past month we announced coverage in three new states, Washington, New Jersey and Virginia and plan to be available to over 80% of the US homeowners population by the end of the year. We're also expanding the range of services available to Hippo customers from new levels of protective offerings with a more diverse smart device program and home wellness checkups from home maintenance platform Sheltr.