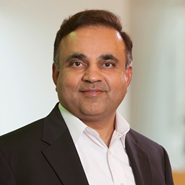 GeoX, the innovator and patent owner in the use of Machine vision and Deep learning for providing the property data based on aerial imagery announced that it has appointed Dr. Upendra Belhe as their board advisor.
"Upendra, one of the sharpest minds in insurance analytics, brings the length and depth of the use of data and analytics to aid our mission of accelerating the use of property imagery data in the P&C space worldwide,"  said Izik Lavy, Chief Executive Officer of GeoX.
Dr. Upendra Belhe leverages his 25+ years of experience in data and advanced analytics to advise businesses on how to drive business outcomes through data driven insights.  He recently served as Global Chief Data and Analytics Officer at Gen Re, a Berkshire Hathaway company.  Upendra joined Gen Re from Chubb Insurance, where he led the Global Strategic Analytics agenda. Dr. Belhe has built and mentored analytics teams across the geographies solving complex business problems.  He is particularly passionate about driving business outcomes through cross-pollination of data and insights across the enterprise.
"GeoX's use of AI technologies and collaborative approach with aerial imagery players to provide fast and accurate 3D data on property risks is paving a new path for personal and commercial property (re)insurance carriers," said Dr. Belhe.  He further added, "Such a comprehensive list of accurate property attributes would give a competitive edge to carriers  to mitigate claims cost and improve overall underwriting performance."
GeoX is an Aerial Imagery and AI analytics company. GeoX's Geospatial Property Data helps insurers, re-insurers, brokers and TPA's in North America to streamline their Underwriting and Claims processes by powering their decisions to be based on objective and reliable data. GeoX's unique proposition is in its patented 3D extraction technology which provides rich attributes not offered by others in the industry.